1.6. MOLECULAR BIOLOGY LABORATORY
DNA ELECTROPHORESIS
To carry out agarose gel electrophoresis who allows separating by sizes the nucleic acid molecules and analyzing PCR amplified products.
*M12 Complete™ Electrophoresis Package:  502
Kit includes:

(2) 7×7 cm Gel Tray

(1) 7×14 cm Gel Tray

(2) 6 Tooth Combs

(2) 8/10 Tooth Combs

(4) Rubber End Caps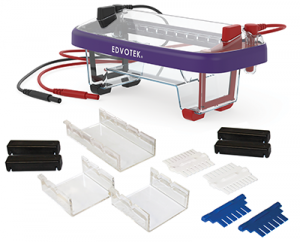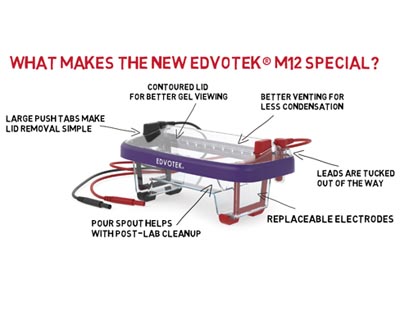 THERMAL CYCLER
This is the apparatus to perform the PCR. It can hold 25 microtubes of 0.2 ml.
541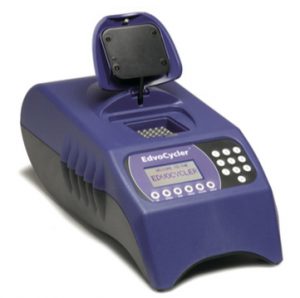 PROTEINS ELECTROPHORESIS
This apparatus perform the gel polyacrylamide electrophoresis for separating proteins of different sizes.
 581
> Allows:
It allows contain polyacrylamide gels (9 x 10 cm) ready.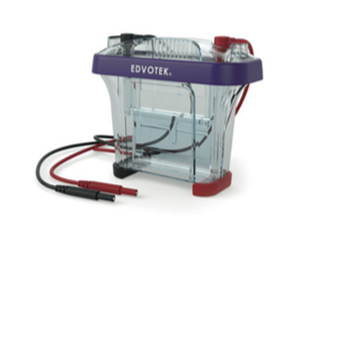 UV TRANSILLUMINATOR
It is an ultraviolet light source, where the gel is placed to visualize the nucleic acids.
558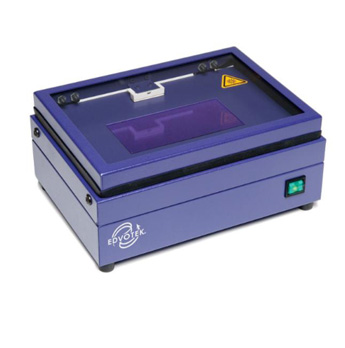 POWER SUPPLY
The DuoSource TM 150 unit supplies electrical power to the horizontal and vertical continuous chambers. You can select the voltage to 75 or 150 volts.
Ref.509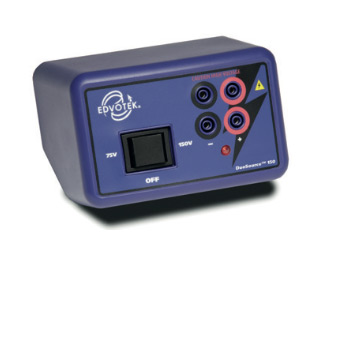 WATERBATHS AND SHAKERS
3 liters waterbath with adjustable temperature, it is basic for all kinds of incubations, digests and enzymatic treatments.
*3 liters waterbath:            50601003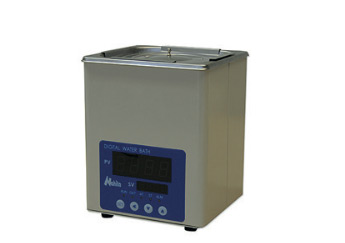 WATERBATHS AND SHAKERS
Vortex is to homogenize samples and reagents.
*Vortex:                    VORX-005-001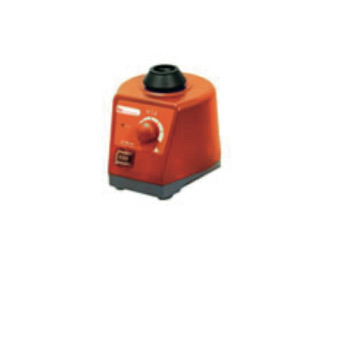 MICROCENTRIFUGE
The centrifugal high speed mini Microspin 12 is a compact desktop centrifuge designed for biomedical laboratories.
The microspin 12 is used for extracting samples of DNA / RNA, biological components sedimentation and for biochemical and chemical analysis microcuvette.
 MCEN-15K-001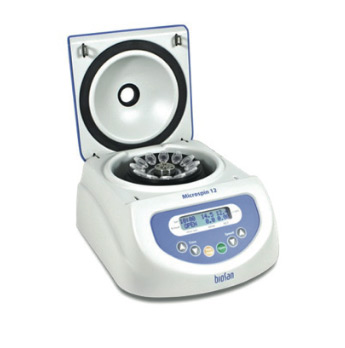 INCUBATION OVEN
Economic bacteria incubation oven with digital temperature control in a range of +1 to 60ºC.
It is ideal to grow bacteria on agar plates at 37ºC or Southern and Western Blot analysis at 60ºC.
 INCUB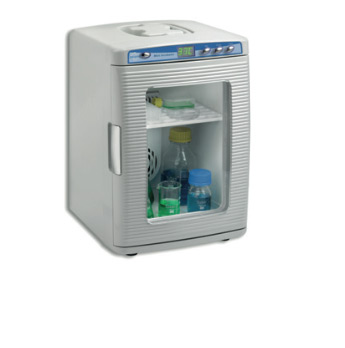 MICROPIPPETES AND TIPS
We can supply variable volume micropipettes different games to have differentiated equipment for extraction and PCR equipment and corresponding filter tips to avoid aerosols contaminating the body of the pipette.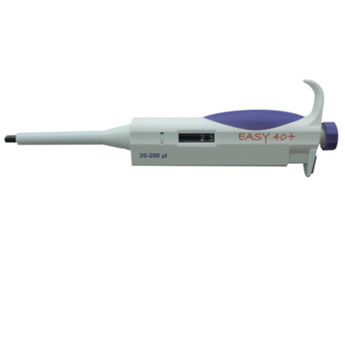 top